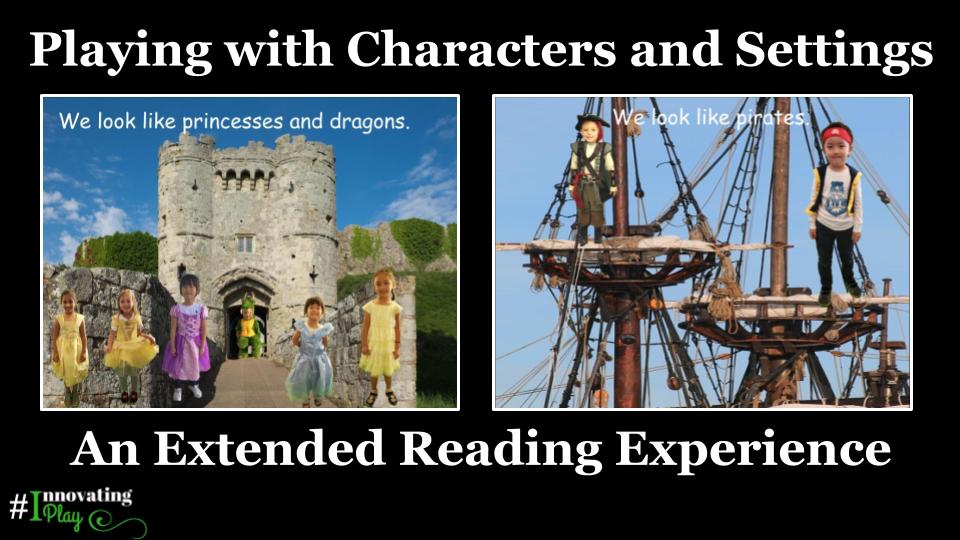 As part of Extended Reading in our Kindergarten classes, we seek to give children rich literacy experiences that model use of reading skills and strategies, as well as explore concepts in ways that allow for meaningful connection beyond the book.  Utilizing the leveled book Halloween Costumes from Reading A-Z, we were able to initiate a conventional shared reading experience focused on story pattern, high frequency words, and the role of character and setting within the story.  Our goal was then to take the experience to the next level by engaging children in these concepts by moving beyond the book. Utilizing a variety of tools including photo editing apps, Google Docs, Google Slides, and Adobe Spark, the following benefits were clearly observed and demonstrated:
High levels of authentic engagement due to use of images of the children within the experience

Deeper levels of thinking on story elements such as character/setting and the role of each in telling a story through creation and manipulation of images

Collaborative creation and respect for digital spaces

Transfer of ideas between text, and experiences of collaborative and independent writing

Natural motivation for story development and expression of ideas

Connection to teachers beyond the classroom through collaborative listening center creation and experience

Development of empathy and connection beyond the immediate environment

Motivation through personalization of the storytelling experience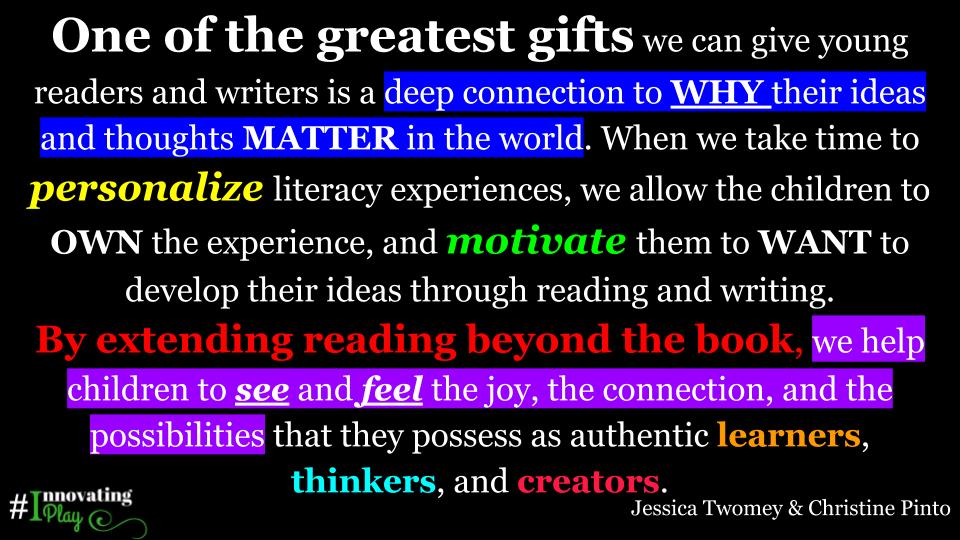 Standards
CCSS.ELA-LITERACY.RF.K.4
Read emergent-reader texts with purpose and understanding.
CCSS.ELA-LITERACY.RL.K.3
With prompting and support, identify characters, settings, and major events in a story.
CCSS.ELA-LITERACY.W.K.6
With guidance and support from adults, explore a variety of digital tools to produce and publish writing, including in collaboration with peers.
CCSS.ELA-LITERACY.SL.K.5
Add drawings or other visual displays to descriptions as desired to provide additional detail.
CCSS.ELA-LITERACY.SL.K.1
Participate in collaborative conversations with diverse partners about kindergarten topics and texts with peers and adults in small and larger groups.