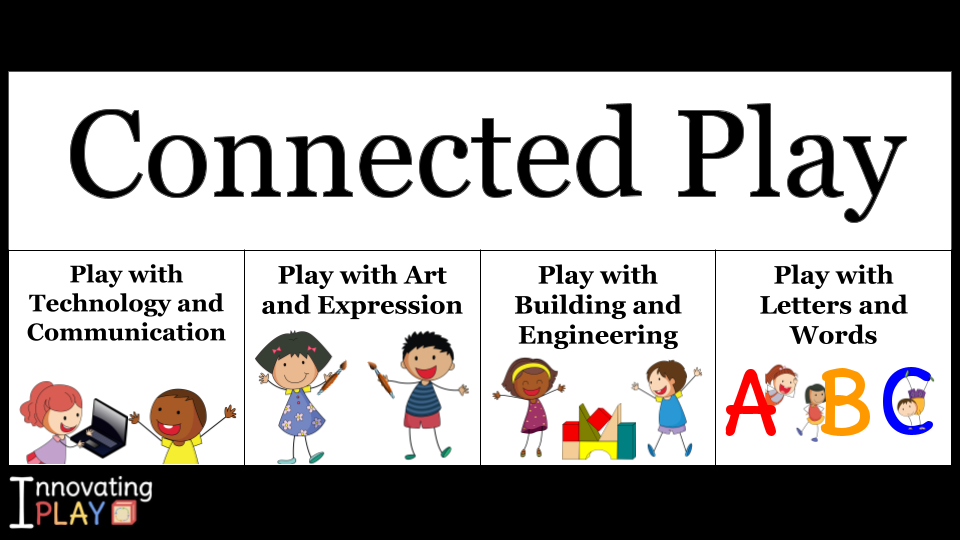 Our kids start out the day PLAYING! The centers that we plan for them are intentionally CONNECTED to learning ideas taking place over the course of the week. The play engagements give children opportunities to experience different types of play through: Technology and Communication, Art and Expression, Blocks and Building, and with Letters and Words.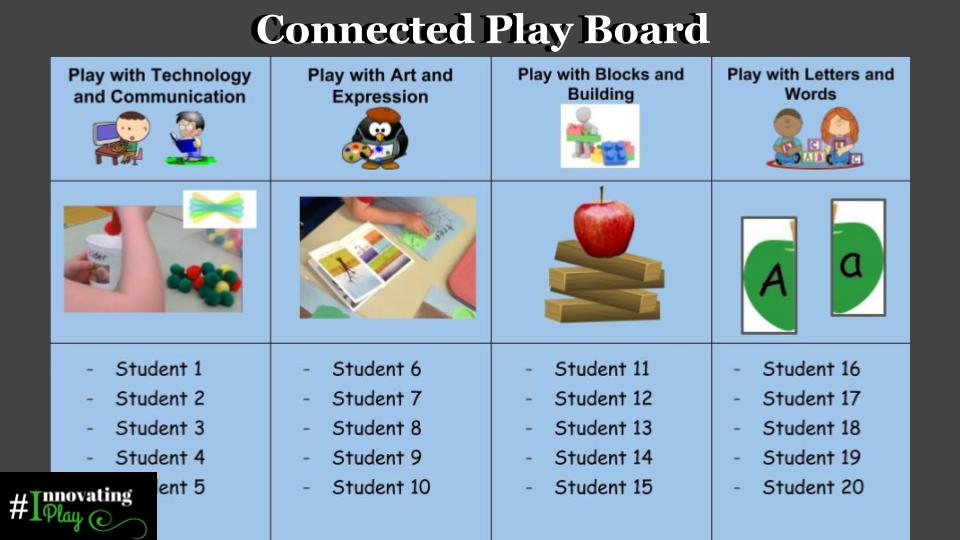 Connected Play Workflow
Intentional Set Up of the Connected Play Board
One of the major points of Connected Play is that it is CONNECTED to learning that is happening during the week (thematic, book/story related, etc.). With this in mind, you are selecting your activities and thinking of an image that speaks to your students. Perhaps the image will be of the materials/manipulatives they are using, one that you create, a sample, etc. Frequently used items that you see your kids using every once in awhile, can be put on a slide under your Connected Play Board. Use bullet points in the text placeholders to type your kids names in.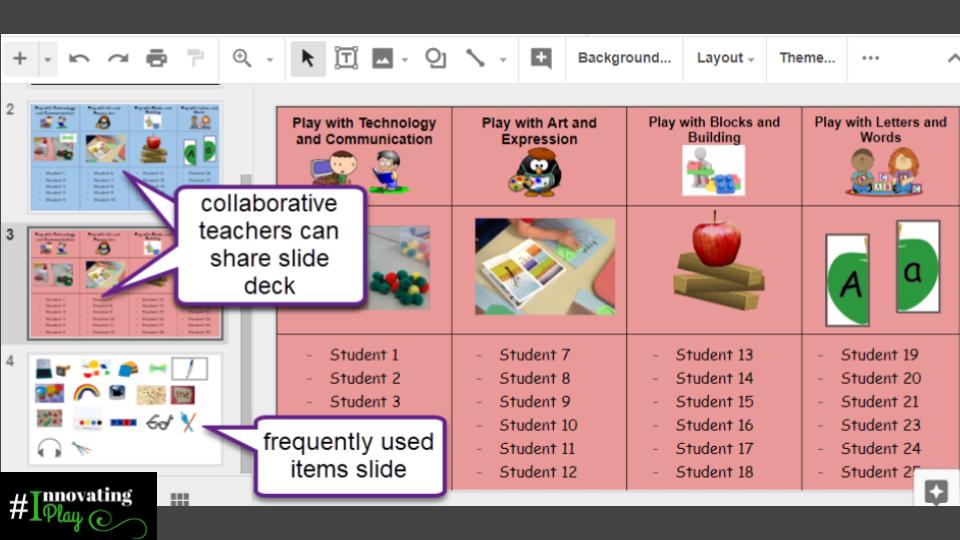 If you are planning collaboratively with a teacher partner (like us) or your grade level team you can SHARE the slide deck AND still have your OWN spaces. This makes sharing pictures/images easier
Tuesday
Since Monday we introduce a big idea or book that we will be diving into for the week, we explain the Connected Play centers to the kids that they will be engaging in. Project the Connected Play Board and the kiddos will know where to go! (This makes it really nice for the following days as they enter the classroom, because they know to look for their names and which center to go to without you having to verbally tell them.)
Wednesday – Friday
All you have to do is rotate the groups of students over to the next activity!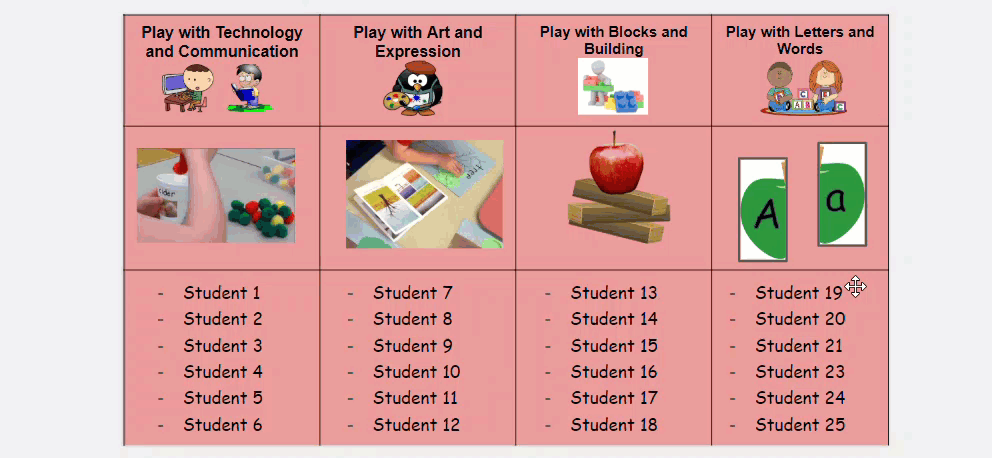 Rotation of students will vary on your preference. Above, the last text box is selected and moved to side by pushing the arrow key. Holding the Shift key, other text boxes are selected and moved over.
You're in Luck!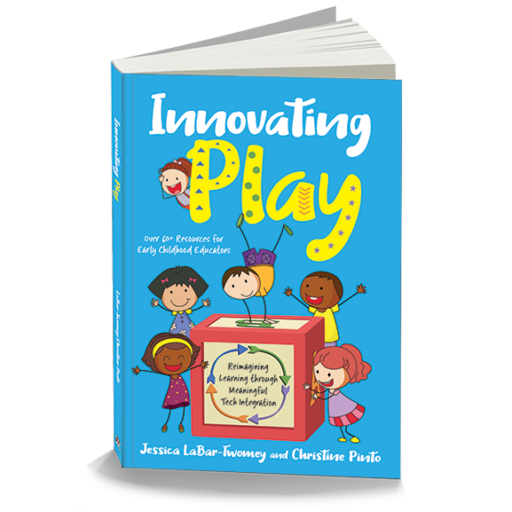 Chapter 7 of Innovating Play is dedicated entirely to Connected Play! In this chapter we give you our link to over 30 play boards (each board containing 4 center activities for various types of play). Additionally, we share more about the different play types, ideas for connections, benefits for teachers and students, and a DEEP dive into blending tech with connected learning experiences. Not to mention, we also share a video of what connected play looks like in action and include a blank play board template for you to create on your own. Innovating Play is available on Amazon and Barnes & Noble.
---
We have EVEN MORE Play Board ideas in this post and resources in our Innovating Play store. We also have the printable versions in our store.